Profile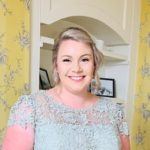 Alice Newman
About Me:

I currently live in Reading, but originally from the sunny South Coast of England. I studied Chemistry and have previously worked in the lab, but now do a more recruitment type role. I enjoy playing video games, seeing my friends and going out for dinner 🙂

Read more

I studied Chemistry at the University of Surrey, then moved to Reading after I graduated. I began working in a food science lab, using lots of different methods to analyse many different products which meant no two days were ever the same. I then moved into one of our pharmaceutical teams, which was a great opportunity to take the skills I'd learnt working with food and apply this to medicines.

I now work in a more recruitment focussed role, overseeing our Early Careers programmes (apprentices, interns and graduates). This is a great chance to meet and influence the scientists of the future, and give students an insight into what being a scientist is really like!

Outside of work, I enjoy video games (mainly Animal Crossing!) and spend lots of time with my friends and family.

My Typical Day:

Most morning I go for a walk before work to get some fresh air, and start at roughly 9am. I spend a day sending lots of emails and talking to people, trying to encourage young people into science 🙂

Read more

Since the start of the pandemic, I've been working from home, which took lots of getting used to at first, but I soon learnt I had to have a routine as if I were going in for a day on the office! I go for a walk before work most mornings and start work at roughly 9am.

My day mostly consists of talking to people and sending emails, getting feedback from people who are currently on our programmes and working on trying to make these they best they can be! I always make sure to take a lunchbreak and spend some time away from my computer (even if its only to watch some telly!) before finishing at 5pm.

What I'd do with the prize money:

I'd love to help create new experiments for students – the messier, the better!

My CV

Education:

GCSE's – Bishop Bell CoE School, Eastbourne

Sussex Downs College

University of Surrey

Qualifications:

GCSE's – Triple Science, Maths, English (Language and Literature), RE, and History

Sussex Downs College – Chemistry, Physics, Maths, Human Biology (AS)

University of Surrey – Chemistry BSc

Work History:

I started a paper-round when I was 13 which was a greta way to earn money at a young age!

At 16 I started working at SportsDirect, then moved to Boots (which was next door!)

I had part-time jobs at Boots and Lush whilst at University, then have been working at RSSL since 2013.

Current Job:

Technical Capability Manager at RSSL

My Interview

How would you describe yourself in 3 words?

friendly analytical scientist

What did you want to be after you left school?

I had absolutely no idea

Were you ever in trouble at school?

I had dentention once for chewing gum :(

Who is your favourite singer or band?

The Script

What's your favourite food?

Pizza/pasta - anything Italian!

Tell us a joke.

Why does a duck have tail feathers? To cover its buttquack!
---
---
---
---