Profile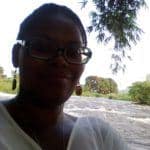 Mahoulo Ahouansou
About Me:

I'm Mahoulo. I was born and grew up in France and now live in West Yorkshire.

I work as a Development Chemist in the agrochemical industry.

Read more

I love travelling, reading, martial arts and tennis.

Read more

I develop products such as herbicide,  fungicide and pesticide. This chemicals are then sprayed on plants  and crops. The goals are to prevent fungi, bacterial growth and repel animals from the plants and crops. By doing so, the farmers can expect an increasing yield, quality and profit.

My Typical Day:

I wake up, get ready. I get to work at 7:45am. I have my breakfast at work (savory English muffin and a cup of tea with a splash of non-dairy milk). I schedule my work day, and start my experiments in the lab. Then I have lunch with colleagues, and in the afternoon I start writing my reports, prepare for the meeting and discuss my results with my colleagues. I go home at 4pm.

Read more

My experiments depends on the type of products I am working on. I start by mixing the chemicals together than I need to check the quality of the product made against a set of parameters specific for my company. The tests range from checking the concentration of the active ingredients with different techniques to testing the stability of the products. Once all the tests are carried out, I summarize my result by writing a report in my laboratory notebook and I write a report to be circulated internally in my company. The reports are during the mass production. If a problem occurs during the production I am dispatch to sort it out.

What I'd do with the prize money:

I would help fund a science fair weekend.

My CV

Education:

I studied at the University of Pierre et Marie Curie for my BSc and MSc (Paris, France) and the University of Leeds for my PhD (Leeds, UK).

Qualifications:

I have GCSE and A-levels.

I have a Bachelor of Science (BSc).

I have a Master of Science (MSc).

I have a PhD.

Work History:

During my BSc and MSc I did various student jobs such as tutoring student to get their GCSE and A-level, fishmonger and librarian in my university's library.

After my MSc, I worked as a chemist for a small start-up in Leeds, then I started my PhD.

While writing my PhD I worked as a carer, worked for the Royal Mail as a casual mail sorter and started my current development chemist job.

My Interview

How would you describe yourself in 3 words?

tennis-loving development chemist

What did you want to be after you left school?

I wanted to become a Chemist

Were you ever in trouble at school?

Not really

Who is your favourite singer or band?

At the moment it is the singer Wizkid

What's your favourite food?

Any African and Afro-Caribbean food

If you had 3 wishes for yourself what would they be? - be honest!

Health, happiness and success

Tell us a joke.

Why are books always warm? Because they have a cover.
---
---
---
---