Profile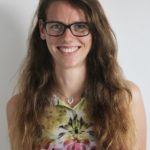 Mark Ridgill
About Me:

I'm a research chemist who lives in Oxfordshire, my hobbies include golf gardening and real ale!

Read more

I was born and raised in Doncaster and was a lanky unsporting type until I discovered basketball.  I progressed from local league to junior national league and played at county level for over 30 years.  I now play golf most weekends at a modest but enjoyable level.  My lockdown hobby was turning beer bottle tops into fridge magnets!

I got a job in a working man's club whilst in the sixth form which gave me much more self confidence.

Read more

I'm a medicinal chemist, I design and make chemicals that are tested to see if they can be used to treat diseases.

There are two parts to the job, I use computer models, scientific papers and my experience to invent new chemical compounds.  I then actually synthesise (make) the compounds (chemicals) using organic chemistry.

The compounds are tested for their activity and we use this information to design the next compounds.

My Typical Day:

I'm not an early bird so strong coffee first thing is a must!  I arrive at work around 8-30 and I spend the day thinking of the next molecules to make and making them. I generally leave around 5-30.

Read more

I manage a team of chemists and together we design and synthesise (make) molecules to test as treatments for diseases.

I use the data stored on computers to design the next molecules to make. I use organic chemistry to join together small molecules into bigger molecules.  We make sure the molecules are pure and send them to be tested.

What I'd do with the prize money:

My company is just starting to look into outreach activities so I would use the prize money to give these activities a boost.

My CV

Education:

The McAuley School Doncaster

Worthing technical college

Brighton Polytechnic

Imperial College London

Qualifications:

GCSE's Integrated science (2 O' levels), maths, computer studies, english lang, english lit, history

AO maths

A level general studies

BTEC ONC Chemistry

BTEC HNC Chemistry

BSc Chemistry

Work History:

Bar work

Lab technician – production support

Lab technician – Chemical development

Student – summer jobs – petrol pump attendant – metal worker

MSD UK

Staff chemist – organic synthesis

Research chemist – Synthetic/medicinal chemist

Senior research chemist – Synthetic/medicinal chemist

Research associate – medicinal chemist

Pfizer – Senior scientist

Evotec – Senior scientist

Novartis – Scientist 2

Evotec

Senior Scientist 1

Principal scientist

My Interview

How would you describe yourself in 3 words?

Finds new treatments

What did you want to be after you left school?

Got a job as a lab technician

Were you ever in trouble at school?

Yes, mostly for talking & joking

Who is your favourite singer or band?

David Bowie

What's your favourite food?

Chicken chana balti

If you had 3 wishes for yourself what would they be? - be honest!

A better golf swing, Better at DIY, my own brewery

Tell us a joke.

How many moles in a guacamole? Avocado's number!
---
---
---
---